 New AKDN Logo and Website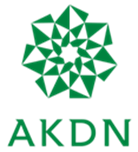 We are pleased to announce that AKDN has a new logo and website. Please visit the website for a wealth of information on its worldwide activities in over 30 countries.
Please note the new URL: https://the.akdn
Significance of the new AKDN logo:
The AKDN logo expresses interconnectivity. Polygons of three, five, and seven, form 49 different yet congruent units which interact with and reinforce each other to become one. They represent the Network as an interconnected programme encompassing social, cultural, and economic dimensions to improve the quality of life of individuals and the societies in which they live.
Also check out information about UCA:
https://the.akdn/en/how-we-work/our-agencies/university-central-asia