 SPCE Extends Friendship to Ministry of Education and Science in Kyrgyzstan
On March 23rd, Nurbek Nisharapov, the Country Head of UCA's School of Professional and Continuing Education, along with Asel Botalieva, Manager of the Learning Centre in Bishkek, had the honor of meeting Ulanbek Esenbekovich Mambetakunov, the newly appointed Deputy Minister of Education and Science (MoES) of the Kyrgyz Republic.
Mr Mambetakunov was briefed about the School's efforts and initiatives dedicated to the delivery of quality education in Kyrgyzstan. The Deputy Minister was informed about outreach activities conducted by the Learning Centres of Naryn and Bishkek for the marginalized youth within the framework of Local Impact Project and the Naryn Centre for Entrepreneurship.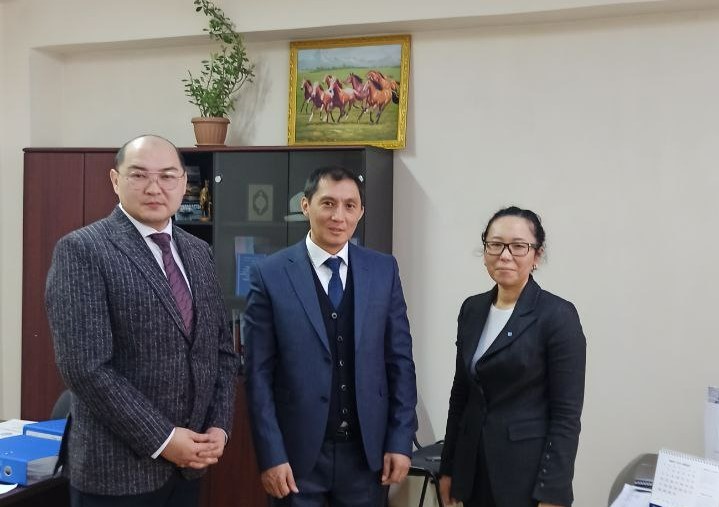 Mr Mambetakunov showed keen interest to extend collaboration between SPCE and MoES, particularly in the professional development sector for teachers from schools, colleges and universities in the areas of IT, English and Business. The Deputy Minister also intends to collaborate with SPCE for launching entrepreneurship trainings particularly for teachers and students. He stated that he is a graduate of SPCE's uniquely designed Media Literacy Training Programme, which he attended in Dushanbe, Tajikistan.