Current and previous visitors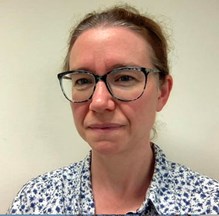 Professor Madeleine Reeves
Professor Madeleine Reeves is a social anthropologist with wide-ranging interests in borders, labour migration, sovereignty, time, and social reproduction. Since 2022 she serves as Professor in the Anthropology of Migration at the University of Oxford, having previously taught at the University of Manchester, the University of Cambridge, the American University in Central Asia and Batken State University. 
She has published extensively on social transformation in Central Asia most recently co-editing a major handbook on the anthropology of Central Asia (The Central Asian World, Routledge 2023, with Jeanne Féaux de la Croix). Her 2014 monograph, Border Work: Spatial Lives of the State in Rural Central Asia (Cornell 2014) won awards from five different professional associations, including the ASN Joseph Rothschild Prize, the BASEES Alec Nove Prize, and the Past Presidents' Gold Book Award from the Association for Borderland Studies.
Madeleine is deeply committed to collaborative scholarship and mentorship, having served as a trainer and editor for the Aga Khan Humanities Project, a former editor of Central Asian Survey and a mentor for the Central Asian Faculty Development Programme of the Open Society Institute.  
During the Academic year 2023-24, she will be conducting research on involuntary childlessness in Kyrgyzstan as part of a Wellcome Trust Investigator Award on Reproductive Mobilities in Central Asia. She looks forward to collaborating with colleagues in UCA and beyond.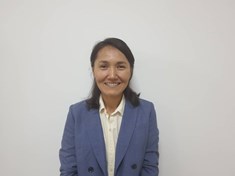 Tuiumkan Nishanova
Tuiumkan Nishanova is a visiting Fulbright Scholar from University of Colorado, USA. She will be hosted by the Cultural Heritage and Humanities Unit (CHHU) of UCA's Graduate School of Development, working under the supervision of Dr. Elmira Kuchumkulova, Director of CHHU and assisting researchers at the Unit  during her 10 month Fulbright fellowship. Tuiumkan obtained her Bachelor's of Science in Biochemistry and Molecular Biology from the University of Georgia, USA and her Master's of Science in Molecular, Cellular and Developmental Biology from the University of Colorado, USA. Her graduate thesis focused on molecular pathways of chemotherapy-induced bystander effects in C. elegans. For her elective work at the university, Tuiumkan took anthropology courses and actively contributed to Central Asian communities in the United States, for example hosting delegates for Open World program of Boulder-Dushanbe Sister City association and organizing courses for Eurasian Virtual Academy of Seattle-Tashkent Sister City association. She began working with Dr. Kuchumkulova during COVID-19 and their work inspired her to apply to the Fulbright program. As part of her Fulbright work, Tuiumkan will complete translation and editing of interviews for the Oral History of Rural Kyrgyzstan project of CHHU. In addition, she is looking forward to contributing to the upcoming Anthology on Women of Central Asia and many other exciting new projects at CHHU.